Who We Are
Legacy 106, Inc., is a San Diego, California, based archaeology and historic preservation consulting firm established in 2000. We offer a wide range of environmental services to private and governmental agencies. Legacy 106, Inc. offers a professional staff with thirty-five years experience in local, state, and federal government with expertise in historic and prehistoric archaeology, historic research in southern California, and California Environmental Quality Act (CEQA) project processing. This includes review of environmental land use issues such as environmental initial studies, environmental impact reports, archaeology and historic impact mitigation. Legacy 106, Inc. has conducted studies in San Diego, Riverside, and San Bernardino counties concerning historic and archaeological resources. Legacy 106, Inc. has also conducted studies for processing National Environmental Policy Act (NEPA) review and compliance and National Historic Preservation Act (NHPA) Section 106 effect studies and prepared National Register nominations and Historic American Building Survey (HABS) mitigation documentation. Legacy 106, Inc. is listed on the County of San Diego Environmental Consultants List, City/County/Port District Small Companies Consultant's List, and the City of San Diego's Historic Resources Board's Consultant's List. Legacy 106, Inc. has a staff registered professional archaeologist.
Professional Staff with 35 Years Experience
Experienced in Historic & Prehistoric Archaeology
California Historic and Historic Preservation Research
CEQA Project Processing and NEPA Research
Familiar with Environmental Land Use Issues Research
Completed research for many Historic Building Designations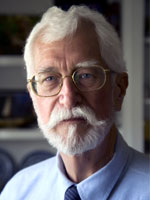 Ronald V. May, RPA
President/ Principal Investigator
Ronald V. May, RPA is President and co-founder of Legacy 106 Inc. During the past 35 years, Ronald V. May, RPA has been involved in a broad spectrum of historic, archaeological, and general environmental studies in California and northern Baja California, Mexico. This experience includes two years as staff with the Department of Anthropology, San Diego State University; three years part-time as District Liaison Archaeologist with California Division of Highways; two years part-time as Senior Archaeologist with David D. Smith & Associates; several short-term historic and archaeology studies with the United States Army Corps of Engineers, United States Department of Agriculture, State of California Department of Parks and Recreation; 24 years as Environmental Management Specialist, County of San Diego, general environmental and staff archaeologist/ historian, and manager of the National Park Service, Certified Local Government, County Historic Sites Board; twenty months with the United States Navy as Environmental Protection Specialist, as manager of natural-cultural, Environmental Office, Naval Submarine Base (1998-1999) and staff architectural historian for Naval Base Point Loma (1999-2000); President of Legacy 106, Inc. since 2000. He is author of over 50 publications on history, historic and prehistoric archaeology, government policy, and Spanish historic ceramics and has been awarded Knight's Officer, Orden del Civil Merito, by the government of Spain for discovery of an 18th century Spanish cannon battery in San Diego.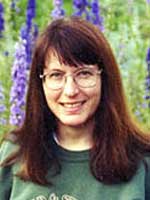 Dale Ballou May - In Memoriam
Vice President/ Principal Researcher
Dale Ballou May, co-founder of Legacy 106, Inc. with Ron May, passed away on December 10, 2011. She was Vice President since 2000 and had over 20 years experience in historic research, graphics, and administrative work. She worked in all capacities as business manager, board member, editor and report production specialist, and educational program planner for the Fort Guijarros Museum Foundation in San Diego. She was author of an article on Hollywood movie star Leo Carrillo in the Journal of San Diego History. She co-authored and edited all reports prepared by Legacy 106, Inc. She served as Administrative Coordinator to the Department of History, San Diego State University before supervising Emerald Press for Emerald Publications and was Vice President and Principal Researcher with Legacy 106, Inc. Dale and Ron were married for 28 years.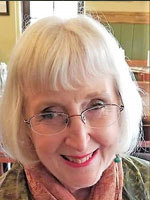 Pam Molohon
Business Manager
Pamela Molohon is Business Manager for Legacy 106, Inc., having joined the company in January 2016. Pamela has a BA in Accounting and over 30 years of business management and accounting experience with both for-profit and non-profit organizations.